You Want Cleaner And Newer-Looking Carpets In Battersea?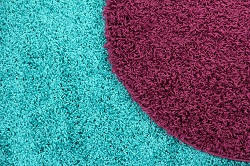 Why Should You Choose Carpet Cleaning Battersea For Carpet Cleaning In Battersea?
When you are looking for someone to clean your carpets, choosing the right company is essential if you want the best results. Here at Carpet Cleaning Battersea, we have many years of experience in cleaning a variety of carpets and can help to keep them looking their best all year round. We use top-grade cleaning products and modern equipment to ensure that your carpets look good as new again when we are done with them. Our staff are highly trained and experienced and they know exactly how to get rid of dirt and stains without causing damage to your floors.

We also offer regular carpet cleaning services, so if you would like us to come and clean your carpets on a regular basis, we can arrange this for you too. This can be especially useful for landlords who need to keep their tenants happy with spotless carpets throughout the rental period. We have very competitive rates for our regular carpet cleaning services, which means that it won't cost an arm and a leg to keep your carpets looking immaculate.

Our team at Carpet Cleaning Battersea use only the best products when it comes to carpet cleaning in Battersea and these products are designed to be effective yet gentle on your floorings. An important part of our process is that we carry out a thorough vacuum before any other methods are used, which helps us to remove as much dirt as possible from the fibres that make up your carpets. The result of this is that the other methods that we use will be more successful in removing deep-seated stains without causing damage or discolouration. Plus, because we use eco-friendly products, you can be sure that the health of both yourself and the environment will not suffer following our work.

If you would like to book an appointment with us here at Carpet Cleaning Battersea, then please do not hesitate to contact us via email or phone (number above). We are also always happy to answer any questions that you might have about our services so please feel free to speak with us directly about what we can do for you. Once our team has been out to clean your carpets, you will wonder why you hadn't called us sooner!